In-Person Trainings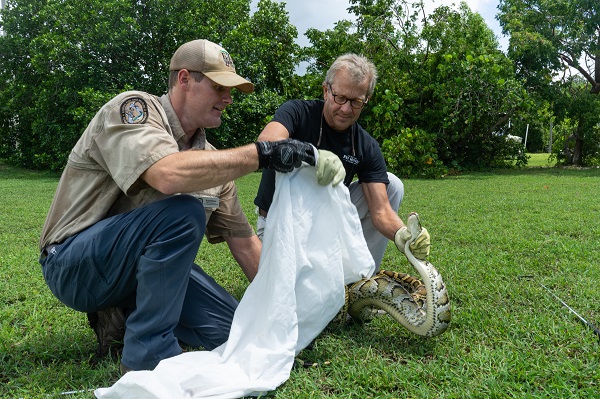 The Florida Python Challenge™ 2020 Python Bowl In-Person Trainings include an overview of the Python Challenge™ and will help teach participants how to identify, locate and safely capture Burmese pythons. Each training begins with a classroom presentation followed by an outdoor hands-on session with live, wild-caught pythons. All participants must wear long pants and closed-toe shoes in order to participate in the hands-on session. Space is limited, so register early!
In-person trainings last approximately two hours and will be offered at many locations in south Florida. All trainings are free and no prior snake handling experience is required.
If you plan to register for the Python Challenge™, this training will reinforce portions of the required online training module, plus add a hands-on element.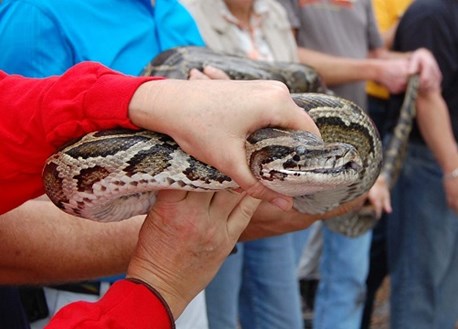 Sign Up for In-Person Training
Check out our full schedule of in-person trainings and sign up today to get hands-on experience before participating in the Florida Python Challenge™ 2020 Python Bowl. 
Learn More
Trainings for which less than 5 people register may be rescheduled.