Humane Methods for Killing Pythons
Burmese pythons are not protected in Florida except by anti-cruelty law. There is an ethical and legal obligation to ensure a Burmese python is killed in a humane manner.
The American Veterinary Medical Association (AVMA) recommends a two-step process to prevent suffering and destroy the brain completely for humane killing of reptiles.
You will be disqualified from the competition if you are found to have inhumanely killed a python or if you have killed a native snake.
Scout snakes found in Big Cypress WMA or adjacent lands should not be harmed or removed.
Two-step method for humanely killing pythons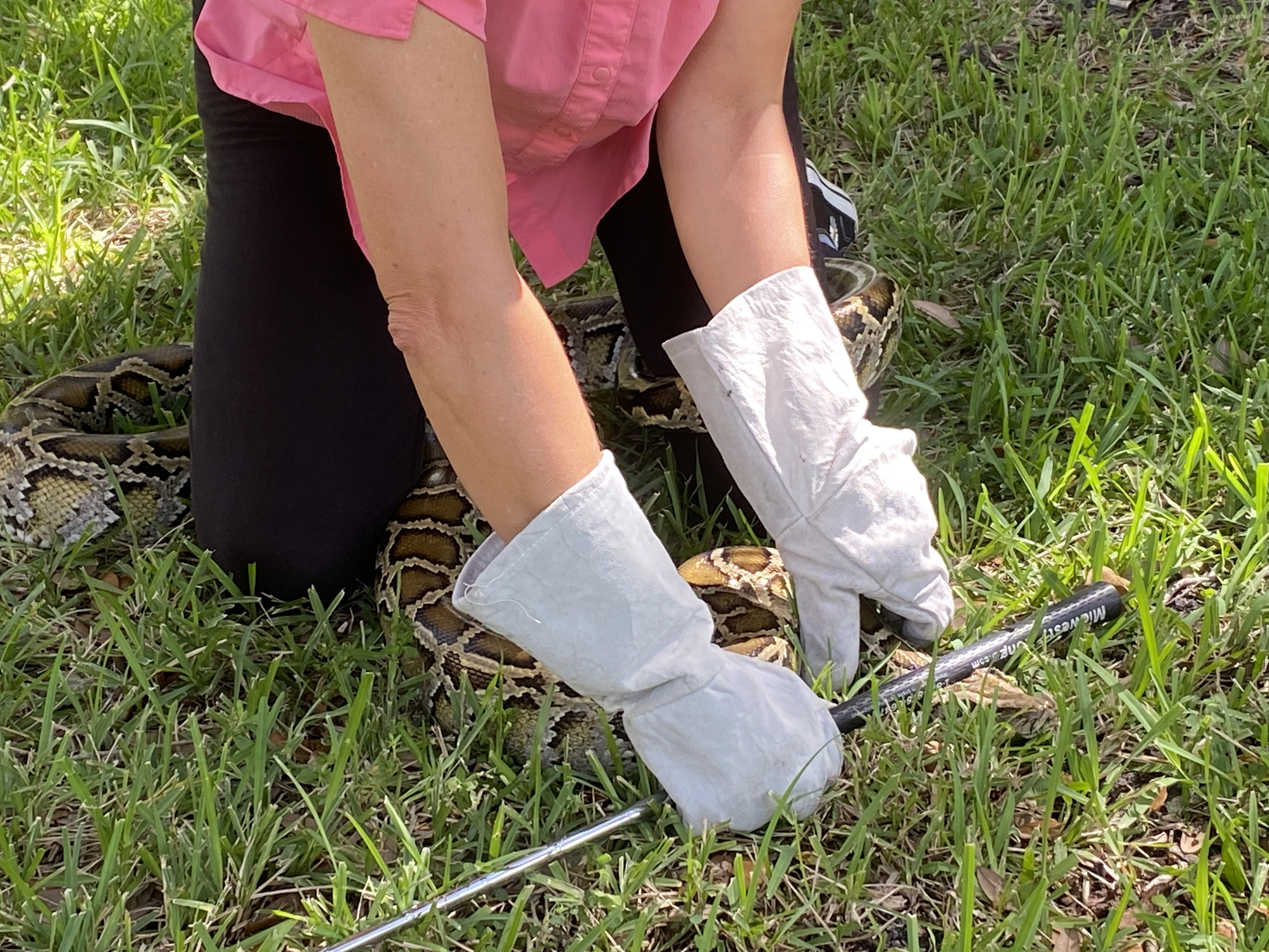 Many methods are available to kill pythons. Regardless of the method you use, you must ensure the following two steps are completed to humanely kill the python:
Step 1:
Your method should result in the python losing consciousness immediately.
Step 2:
You should then destroy the python's brain by "pithing" which prevents the python from regaining consciousness.
For more information visit the 2020 AVMA Guidelines for the Euthanasia of Animals.
Step 1: Immediate loss of consciousness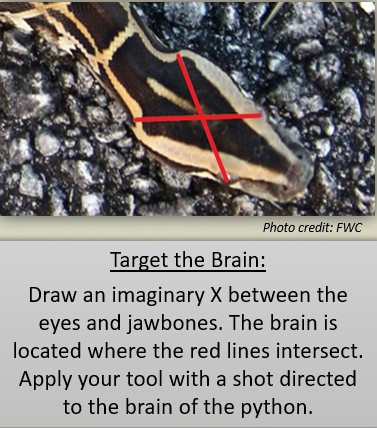 If used correctly the following tools should result in the immediate loss of consciousness when applied with a shot directed to the brain of the python:
Penetrating captive bolt stunner (standard velocity of 55 meters/sec)
Pre-charged pneumatic (PCP) air guns (muzzle energy of 300 foot-pounds (FPE) recommended)*
*The AVMA recommends a muzzle energy of 300 FPE for animals weighing up to 400lbs and 1,000 FPE for animals over 400lbs. Other tools may also be adequate to achieve an immediate loss of consciousness and must be followed by pithing. Be sure to follow property-specific and local firearm rules** for each area where you intend to kill pythons.
**The use of firearms is prohibited during the 2022 event in all Competition Locations. 
Step 2: Destroy the brain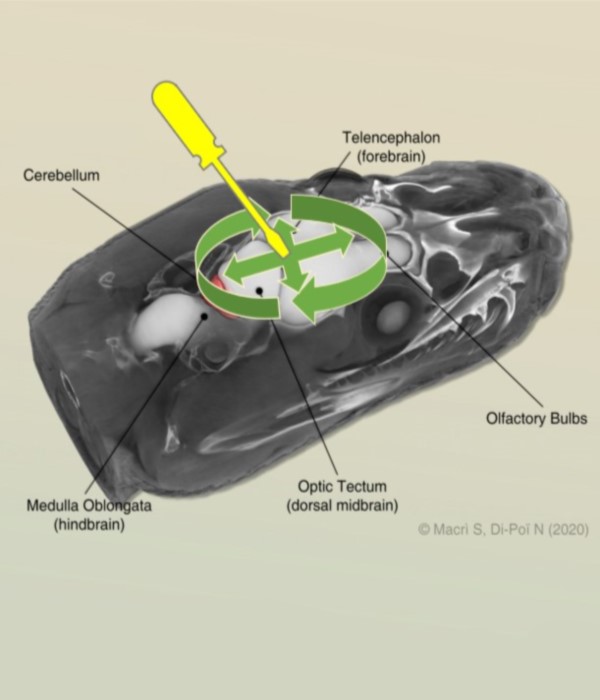 Regardless of the method you choose for Step 1, you should complete the following process for Step 2:
After rendering the python unconscious, ensure the python's brain is destroyed by "pithing".
Insert a small rod (a rigid metal tool like a screwdriver, spike or pick) into the cranial cavity using deliberate, multi-directional movement, ensuring destruction of the entire brain.
For more information visit the 2020 AVMA Guidelines for the Euthanasia of Animals.

.