The Florida Python Challenge™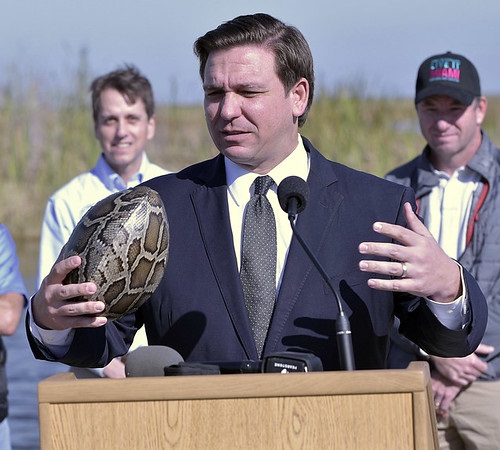 The Florida Everglades is an extraordinary ecosystem unlike any other in the world! It is home to a variety of rare and unique wildlife including a diversity of native birds, mammals, fish and reptiles. 
However, some reptiles, like the invasive Burmese python, do not belong in this ecosystem and pose a threat to native wildlife. To address this issue, the Florida Fish and Wildlife Conservation Commission and and the South Florida Water Management District are teaming up with the Fish & Wildlife Foundation of Florida to bring back the Python Challenge™ in January 2021! The Florida Python Challenge™ is an exciting conservation effort which will help protect the rare Everglades habitat and the animals that live there from these invasive, nonnative snakes.
Please visit our website often; more information about the Florida Python Challenge™ 2021 is coming soon!

.