The Florida Python Challenge® gives special recognition to veterans and active members of the United States Armed Forces.
Learn More
The Florida Python Challenge®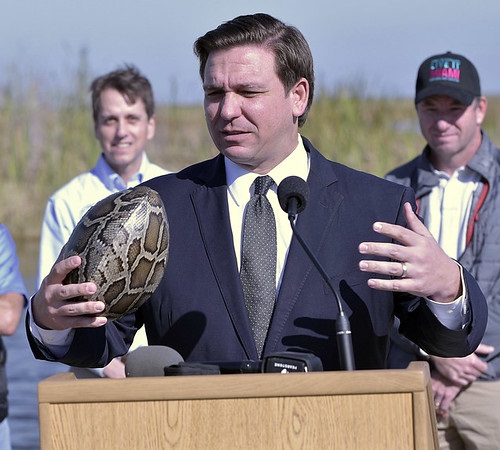 The Florida Everglades is an extraordinary ecosystem unlike any other in the world! It is home to a variety of rare and unique wildlife including a diversity of native birds, mammals, fish and reptiles. 

However, some reptiles, like the invasive Burmese python, do not belong in this ecosystem and pose a threat to native wildlife. The Florida Python Challenge® is an exciting conservation effort which helps protect the rare Everglades habitat and the animals that live there from these invasive, nonnative snakes.

In an attempt to maximize the number of snakes captured the FWC and the South Florida Water Management District are exploring new options for the timing of the Florida Python Challenge®. While we have not finalized the dates, we will likely aim for the summer months. Check back for updates.

.