The 2023 event has ended. Check back soon for updates in our Newsroom.
Go to Newsroom
Did you miss the 2023 event? Visit the Tool Kit for resources to help you prepare for the next event.
Go to Tool Kit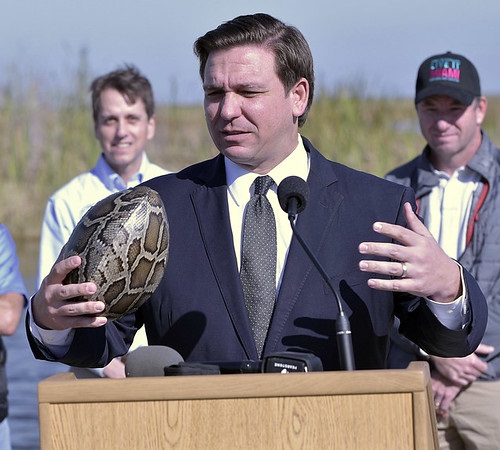 The 2023 Florida Python Challenge® has concluded. Thank you to all who registered and participated. Find the full list of the 2023 Florida Python Challenge winners in the latest news release.

The Florida Everglades is an extraordinary ecosystem unlike any other in the world! It is home to a variety of rare and unique wildlife including a diversity of native birds, mammals, fish and reptiles. 

However, some reptiles, like the invasive Burmese python, do not belong in this ecosystem and pose a threat to native wildlife. The Florida Python Challenge® is an exciting conservation effort which helps protect the rare Everglades habitat and the animals that live there from these invasive, nonnative snakes.

 

Learn more about opportunities to remove pythons year-round outside of the ten-day Florida Python Challenge®.

.